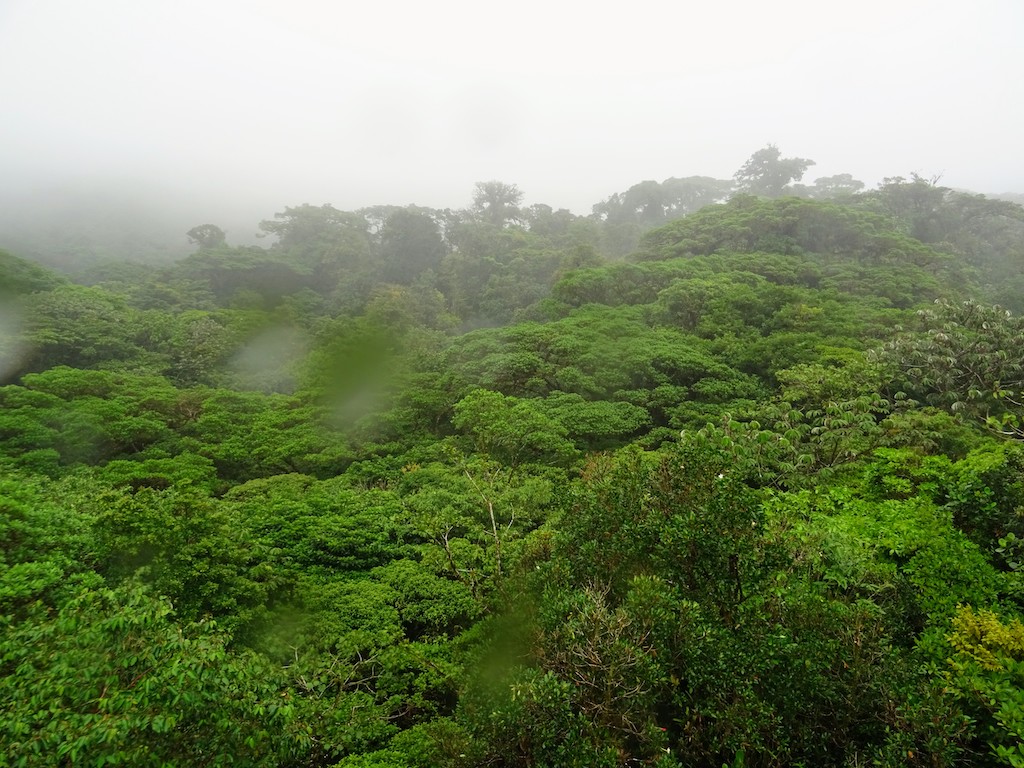 Introducing Monteverde
Monteverde, Costa Rica is an area in the Puntarenas region, located in the Tilaron Cordillera in the north of the country. It is one of the country's main eco-tourism destinations.
A popular vote in Costa Rica has elected The Monteverde Cloud Forest as one of the country's seven natural wonders, alongside:
Coco Island, an island in the Pacific Ocean,
Arenal volcano,
Cerro Chirripó, the highest summit of the country,
Río Celeste, the sky blue river,
Tortuguero National Park,
lPoás volcano.
The first reserve created here in 1972 and attracting many tourists and naturalists is the "Monteverde Cloud Forest Biological Preserve." Since then, several other parks have been opened in the forest and offer trails with footbridges in the canopy — the upper floor of the woods directly influenced by solar radiation — zip lines, and night walks to discover the wildlife.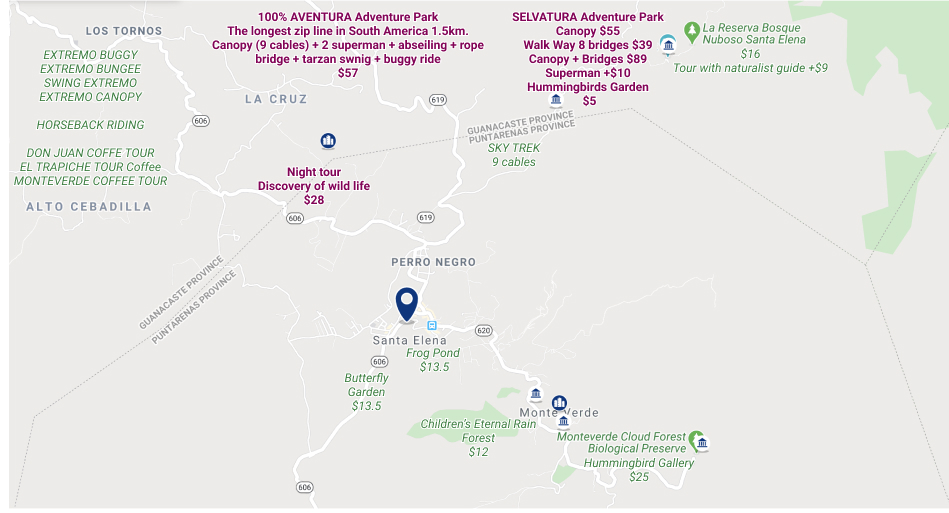 The Monteverde Cloud Forest
As the name suggests, a cloud forest is a forest where cloud cover is constant with a humidity level of about 100% throughout the year.
In Monteverde, the forest culminates at 1,400 meters above sea level. The weather is foggy, humid, and windy, with an average annual temperature of 18˚C. Annual rainfall averages 3,000 millimeters, and humidity ranges from 74% to 97%.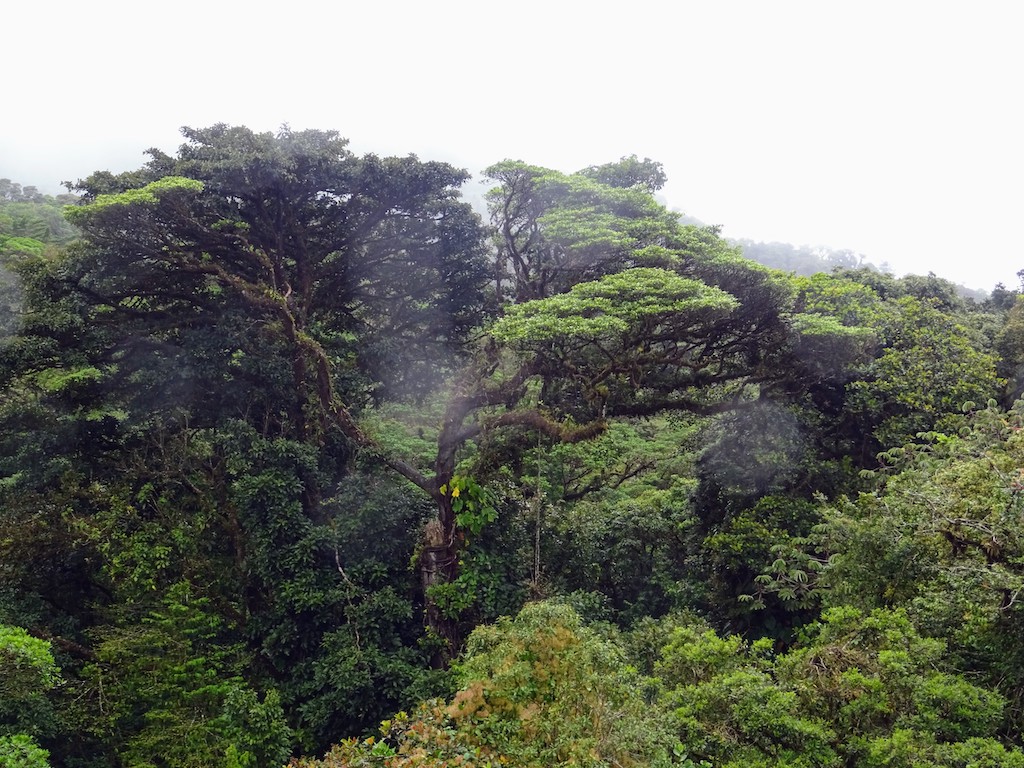 Despite, or thanks to these conditions, the place is magnificent! Just be adequately equipped with wind-breaking rain clothes and good shoes.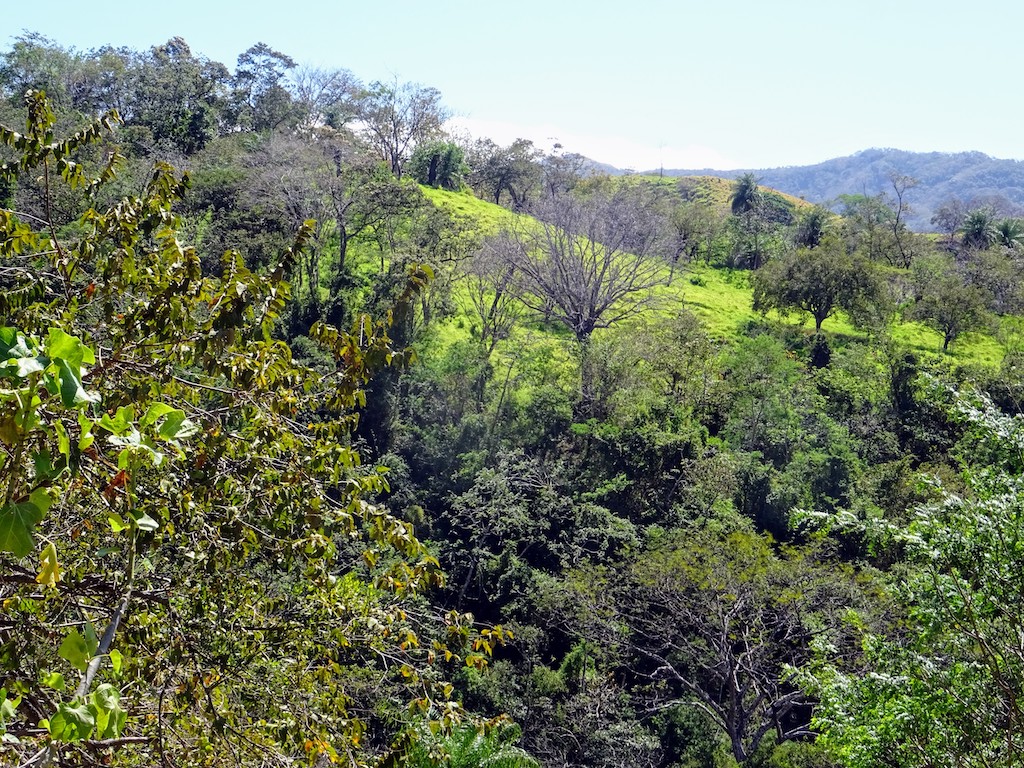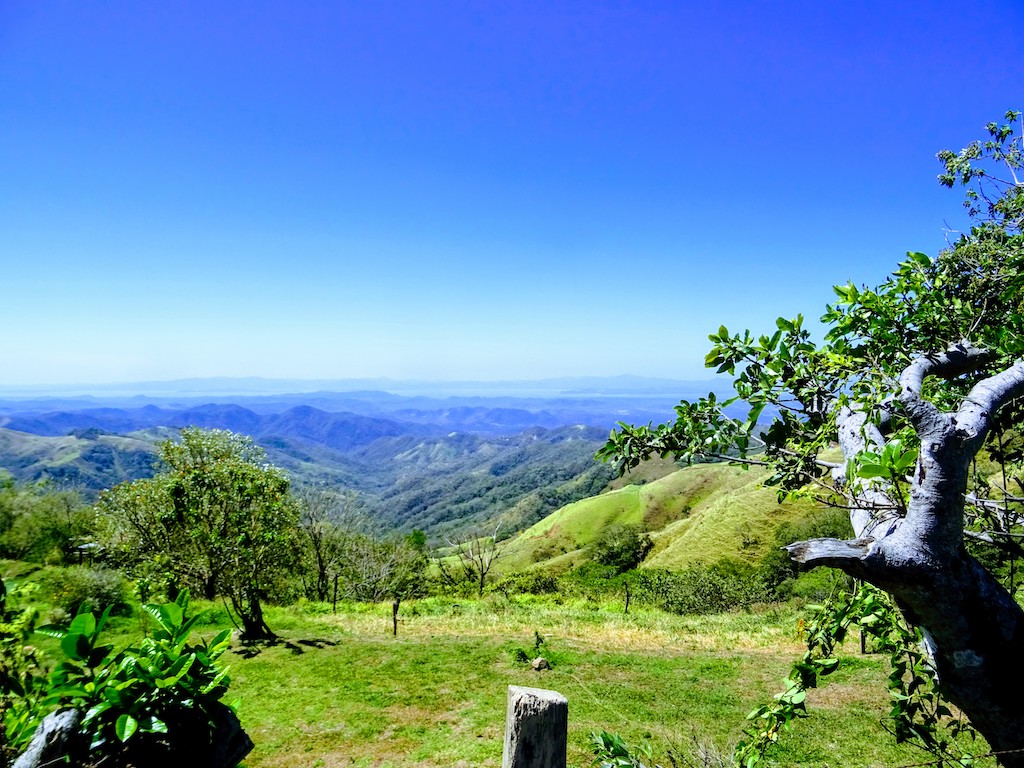 Our destination, San Elena
For our weekend, we chose a hostel in San Elena, the largest village in the area.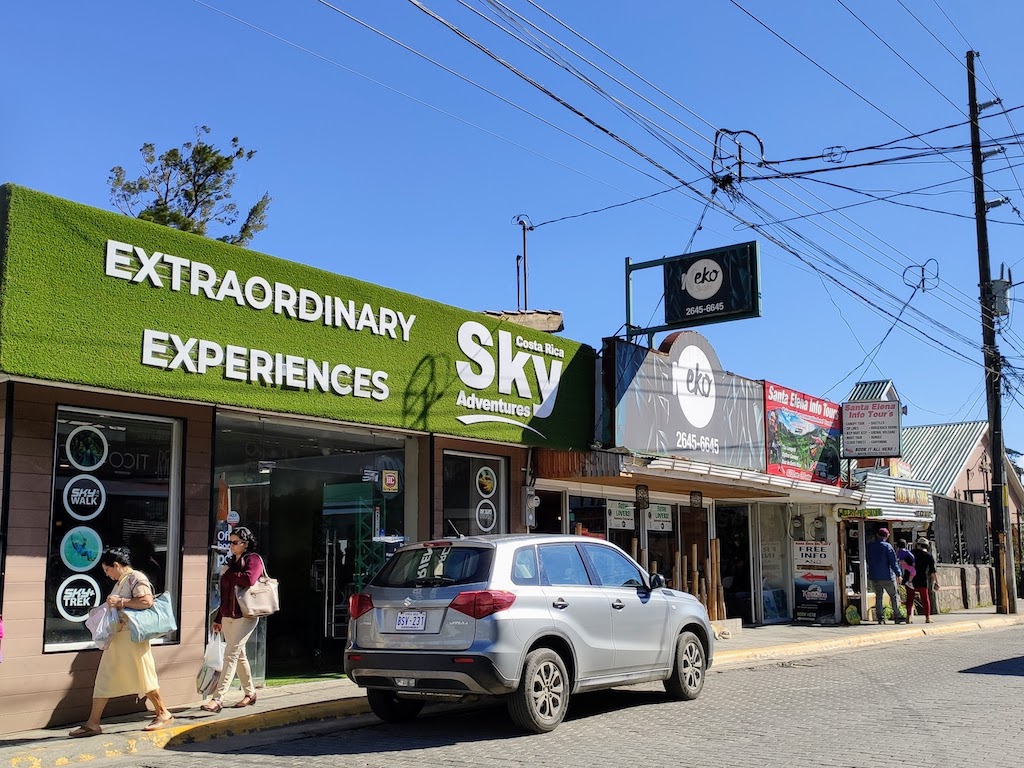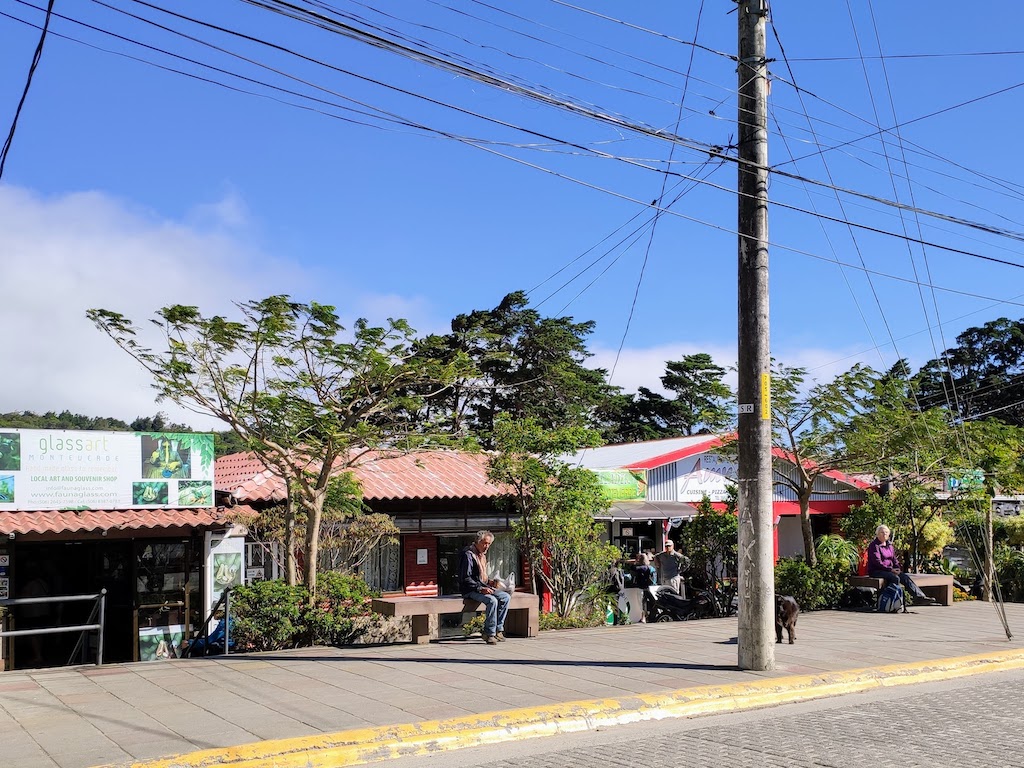 The night's price was $27 for the room, to which we added $5 per person for breakfast. Dormitories were, of course, cheaper. There was a shared kitchen available and a shop next door. Handy if one wants to avoid restaurant expenses.
Otherwise, San Elena is a touristy village, and one can find affordable restaurants.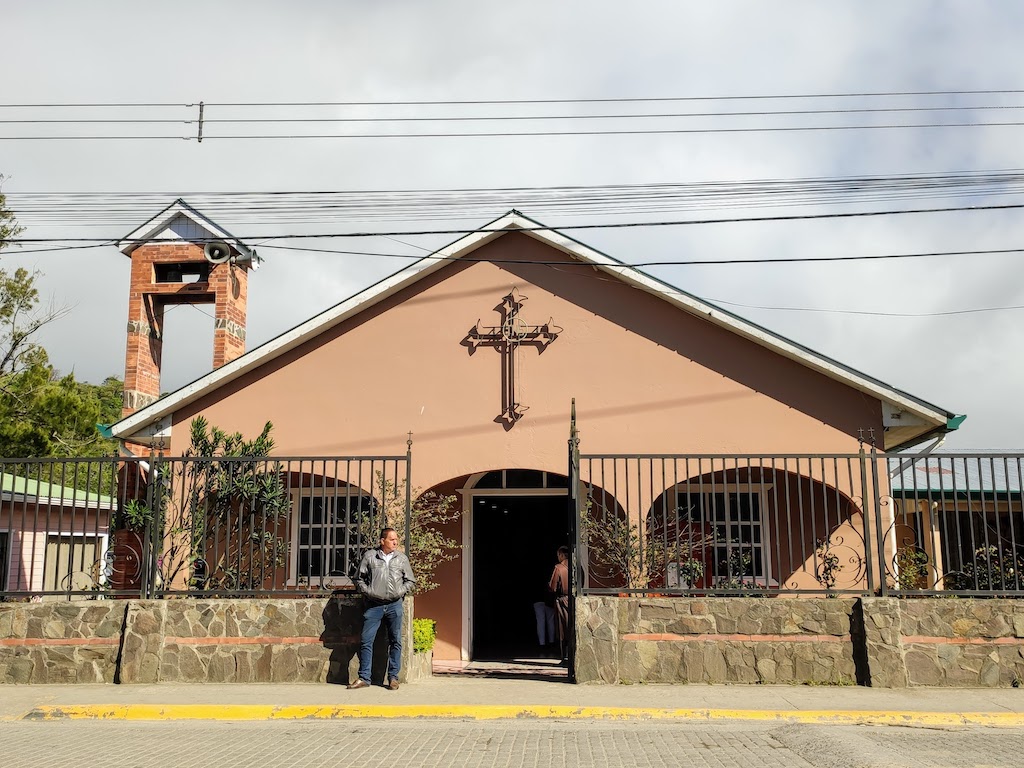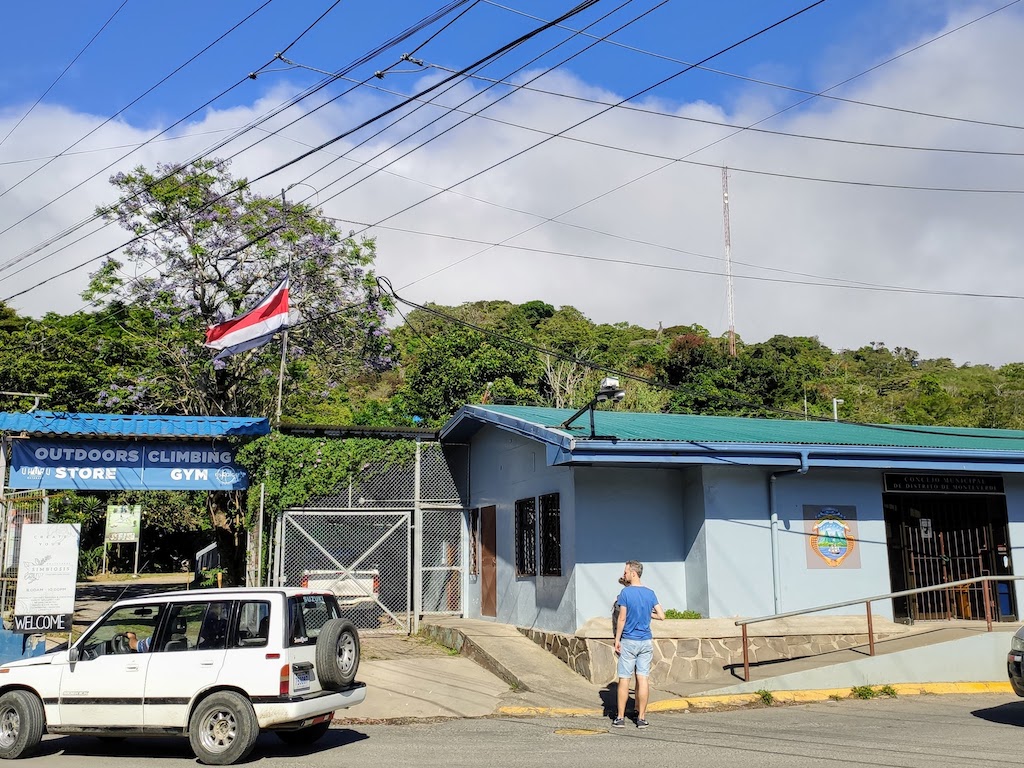 We had a pleasant surprise when we arrived at our hostel. We had not organized anything for these two days, but our host, who welcomed us warmly, introduced us to the activities and parks around. The cherry on the cake was that we were able to arrange and book our weekend together.
The different parks on the site
U.S. funds manage the "Monteverde Cloud Forest Biological Reserve." A lot of money is invested in marketing and advertising hence its fame. Other parks, created and managed by locals, have fewer means to promote themselves. They take advantage of this reserve's fame that attracts tourists to the area, and call on local tour operators and hotel managers to get tourists to visit their parks. It's why we were able to book via our host, which suited us perfectly.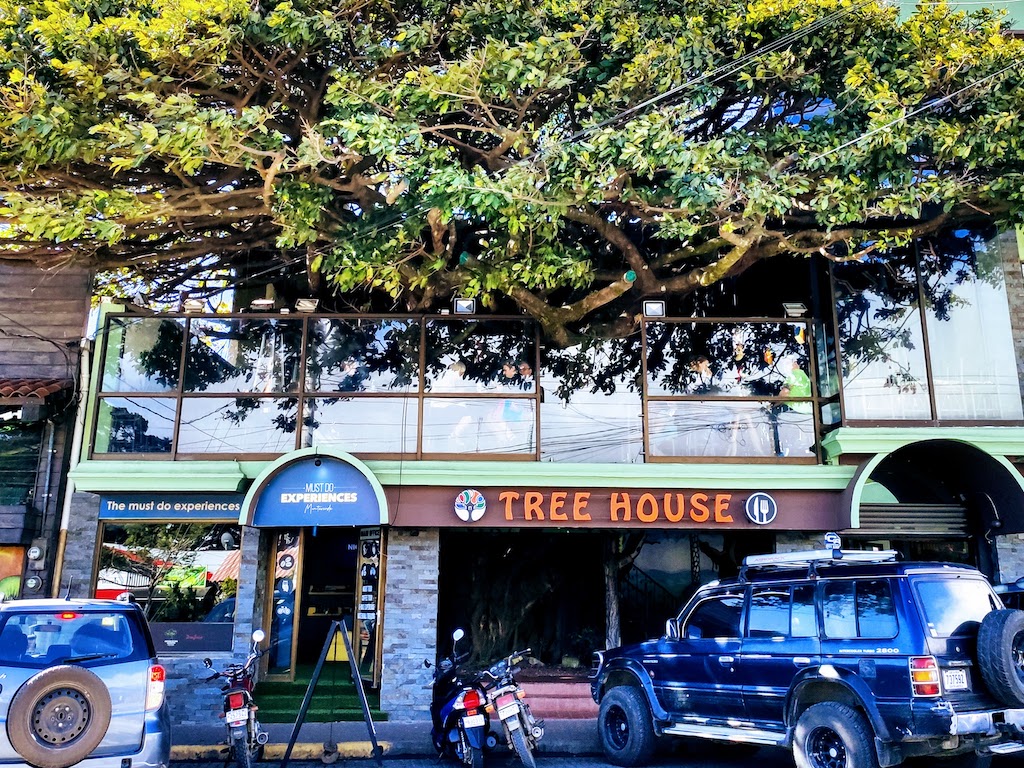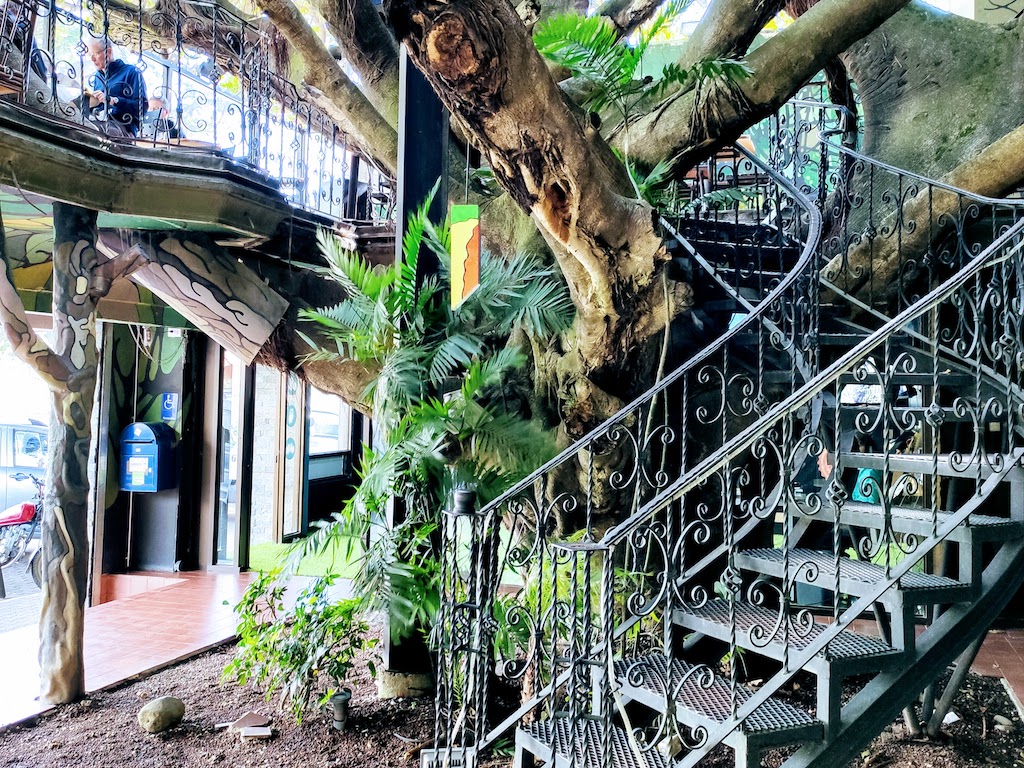 Our program for the weekend
Saturday afternoon: Selvatura Park with its 8-footbridge walk and the Hummingbirds Garden in the Monteverde Cloud Forest
Saturday 6:30 p.m.: night walk to admire the wildlife
Sunday 10:30 a.m.: 100% AVENTURA. The amusement park has 9 zip lines, 2 "superman" ziplines, and its famous Tarzan swing as its main attractions
Small recommendation on how to organize your weekend
Some buses serve the various tourist spots from San Elena. For example, a round trip to the Monteverde reserve costs 3.5$. I recommend it, given the busy roads that turn into dirt roads as soon as one leaves the village center.
As far as we were concerned, as we had bought our activities tickets via the hostel, the transportation cost was included.
Monteverde Selvatura park
It was time for our departure to Selvatura Park. A shuttle picked us up at the hostel, and we were gone.
In a few kilometers, we went from a sunny to a cold and rainy weather. It was unbelievable! But that's what makes the place so charming.
To begin our tour of the park, we headed to the hummingbird garden. We were so curious and excited to discover these little birds!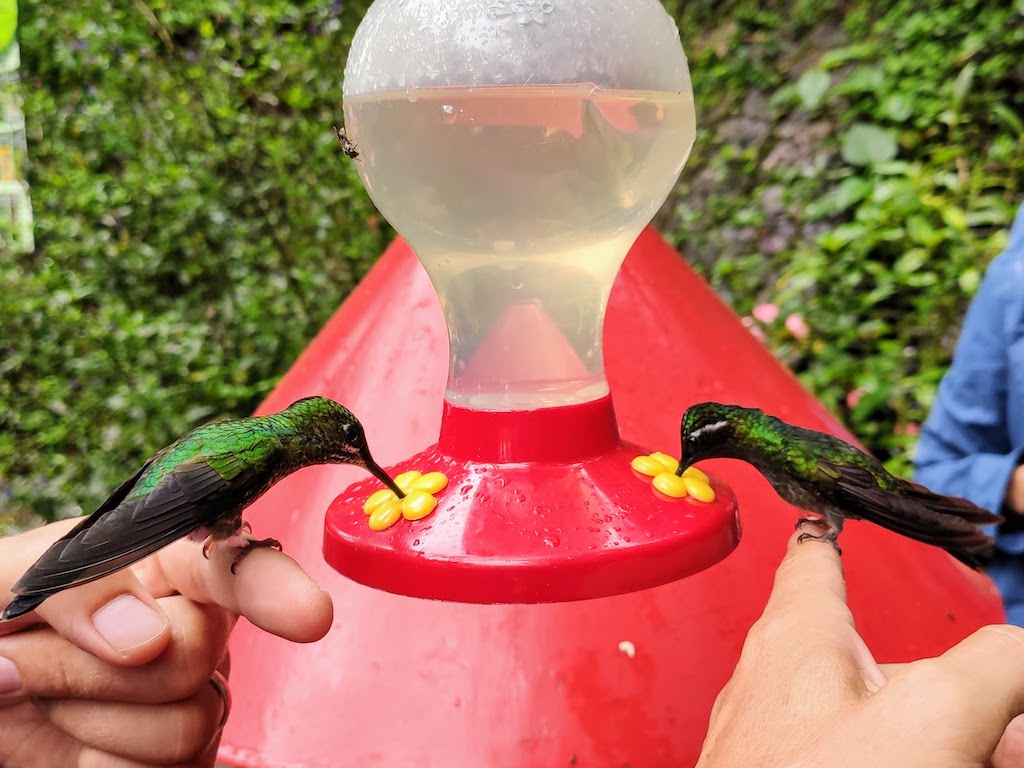 Hummingbirds are wild but come to take advantage of the feeders set up for them. So there was a back-and-forth of non-fierce birds that landed on our hands to be able to eat quietly.
It was one of the most beautiful experiences I've ever had! I could have stayed here for hours.
But the walk in the forest awaited us.
And what a better way to discover it than photos?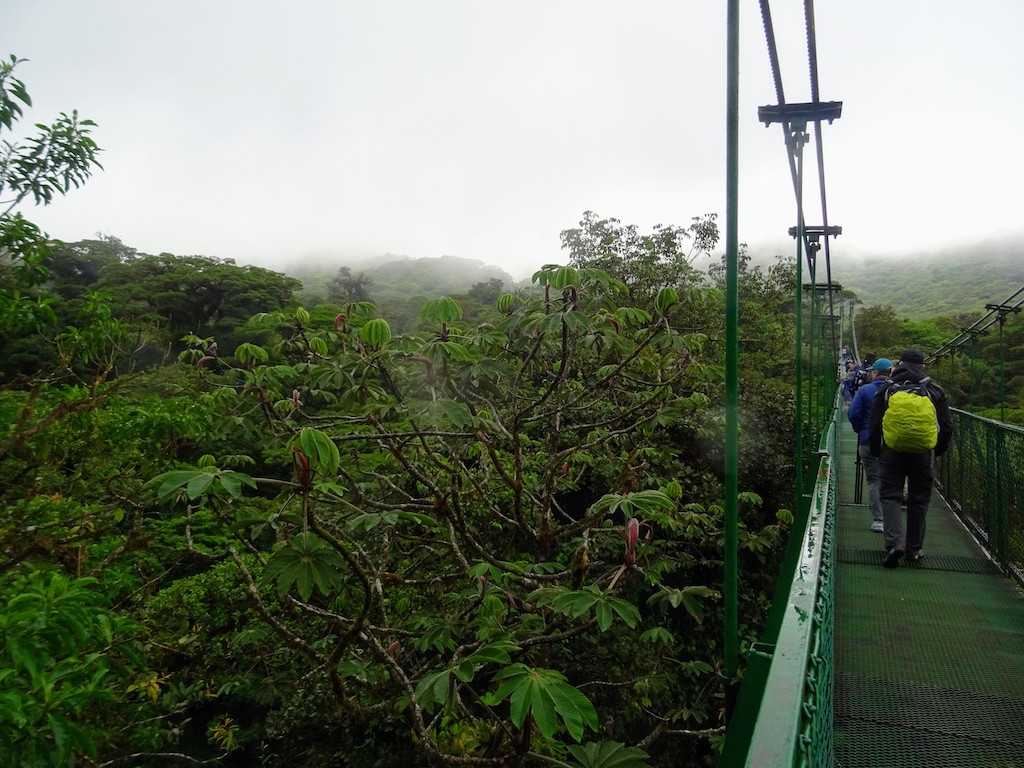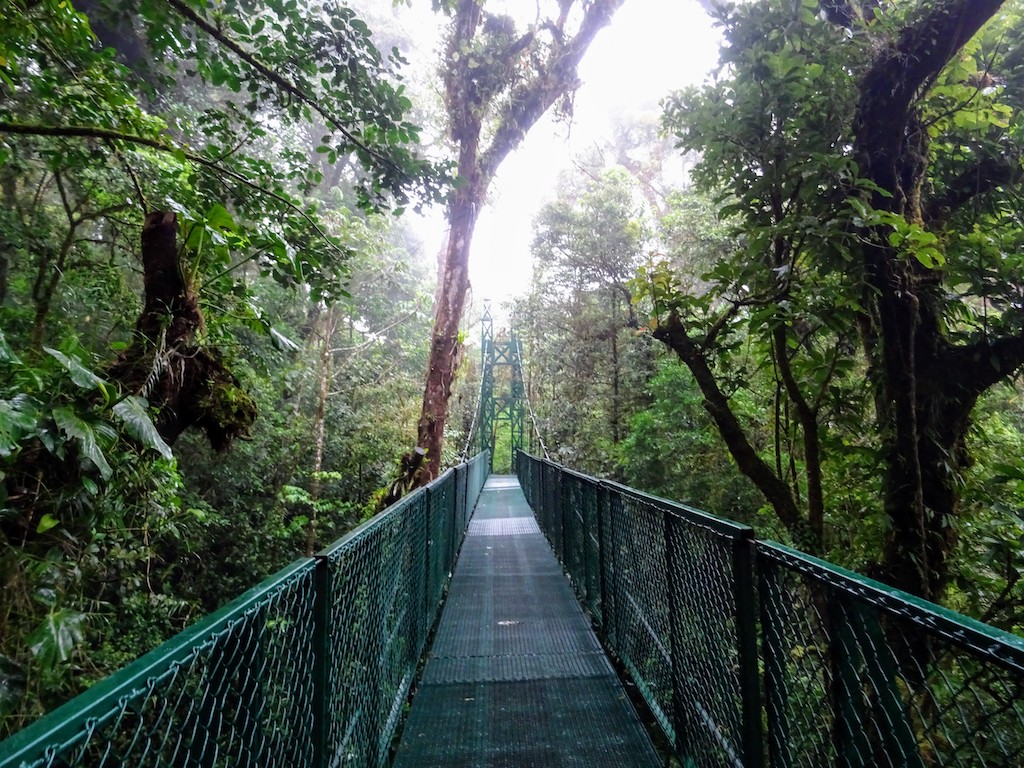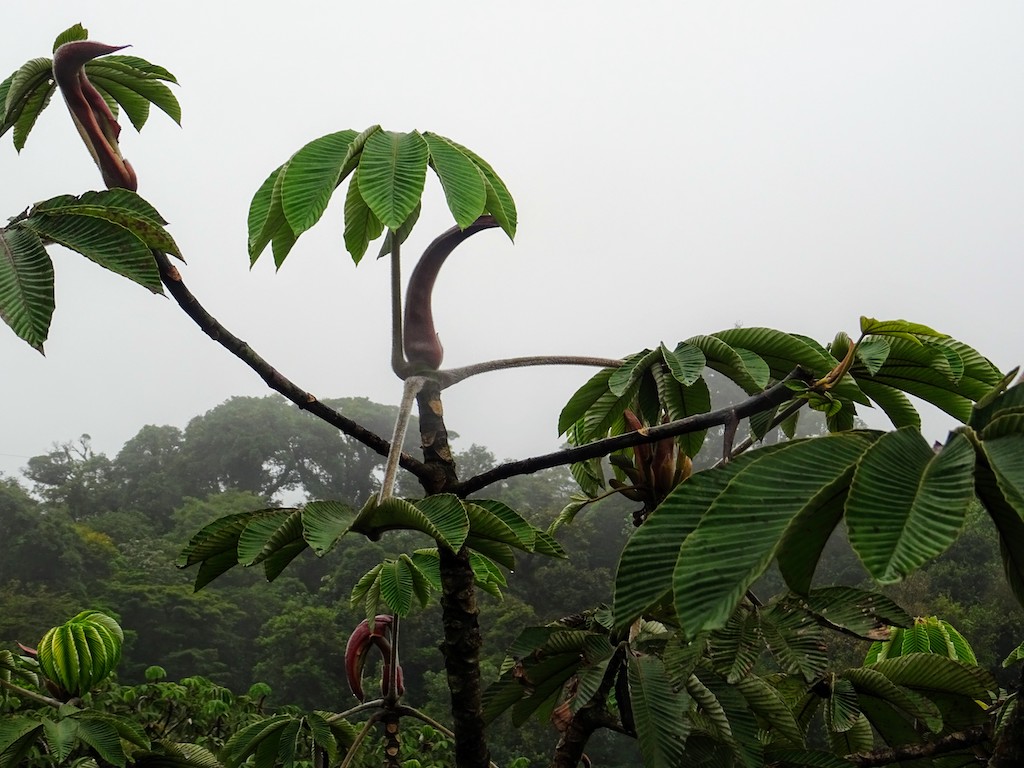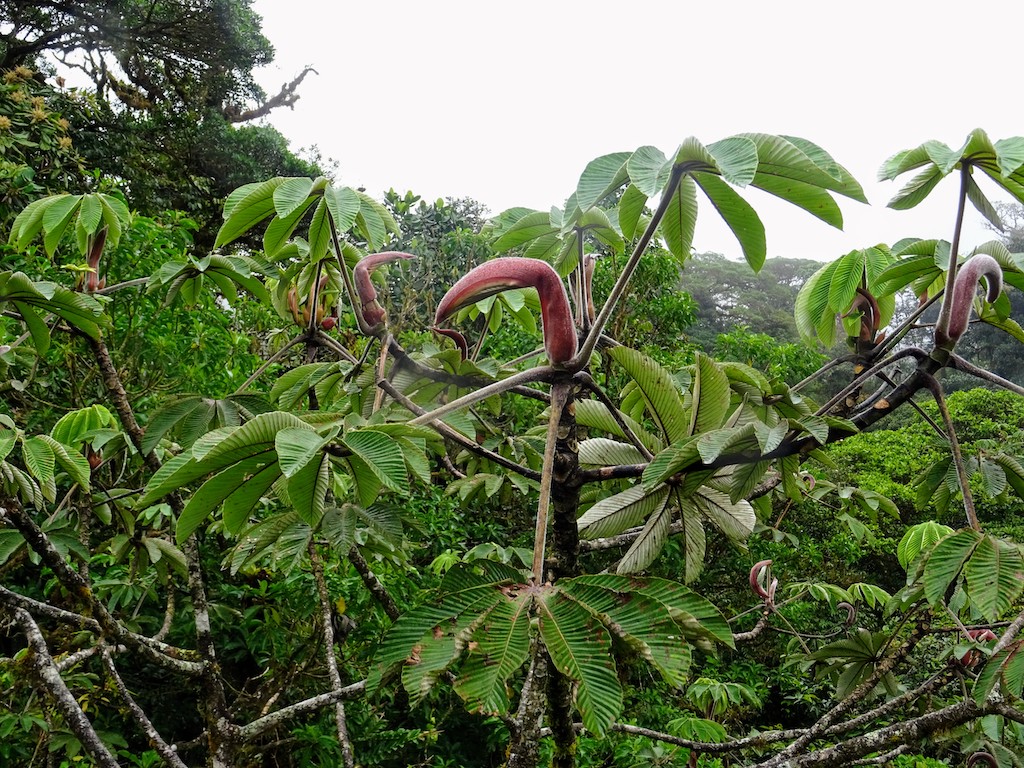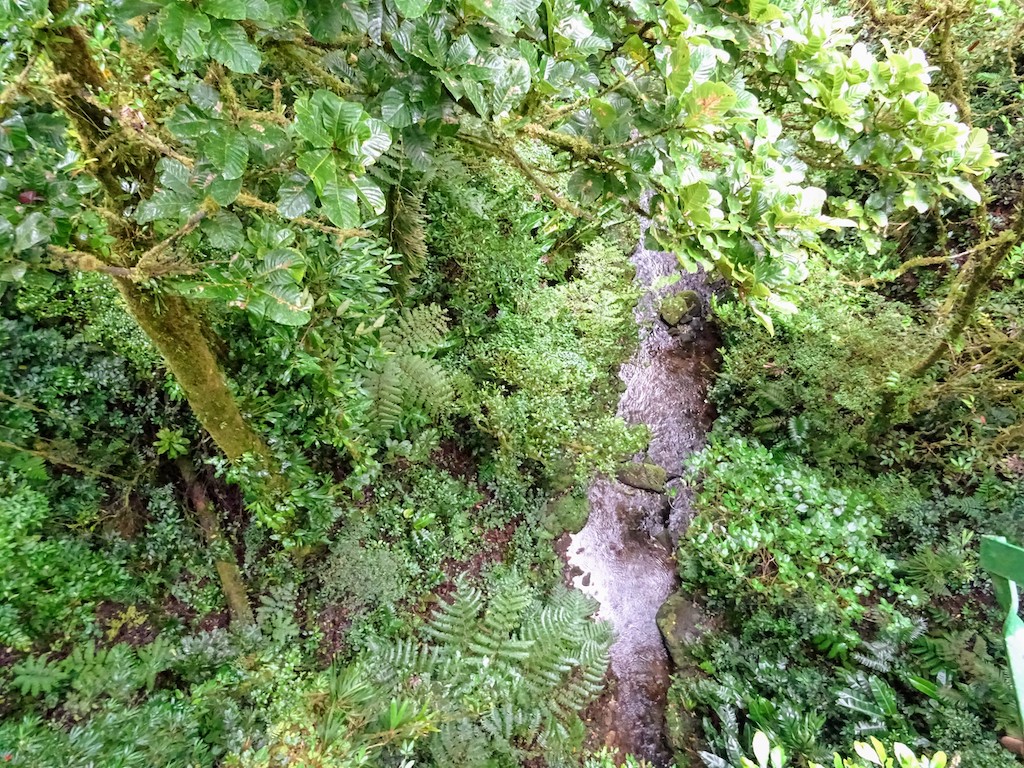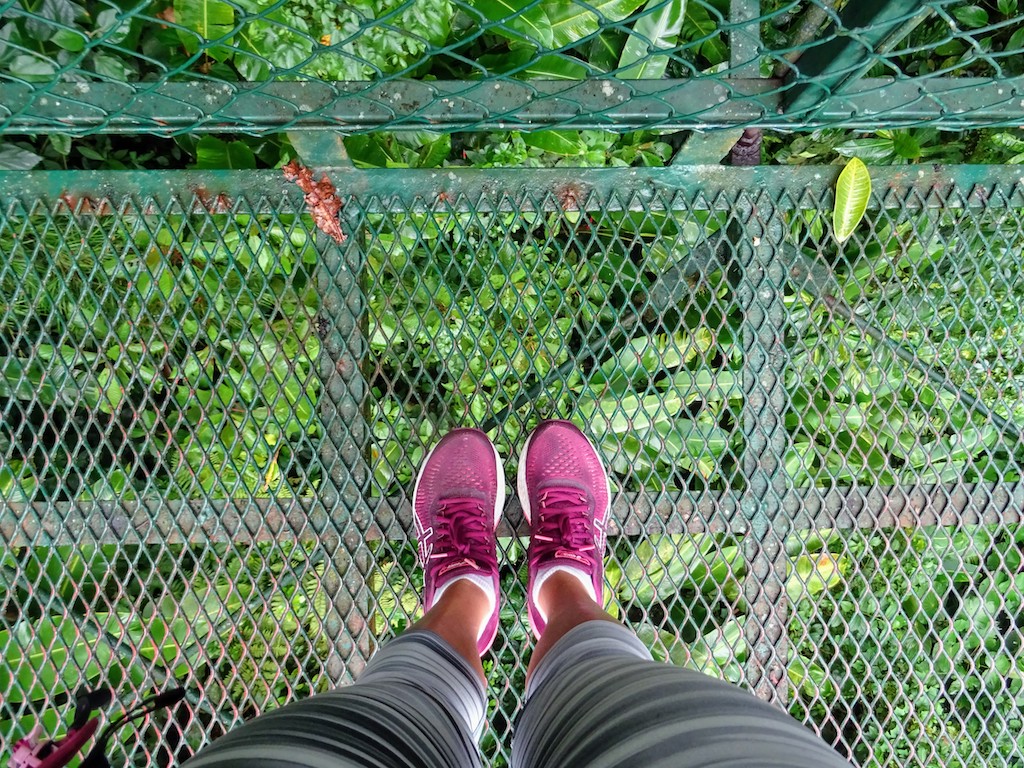 We walked without haste. The scenery was beautiful, and as it wasn't crowded, we could take our time on the catwalks. The vegetation was completely different from the one we left at the seaside, where the dry season burns everything. Here, it was raining, and everything was so green. 😊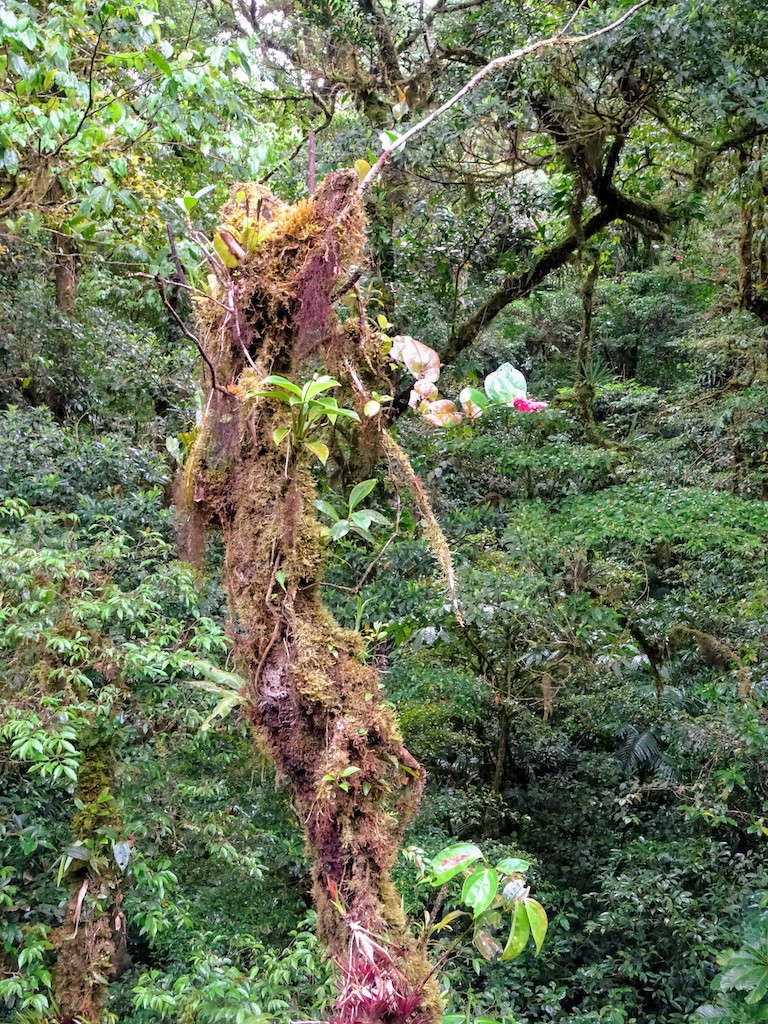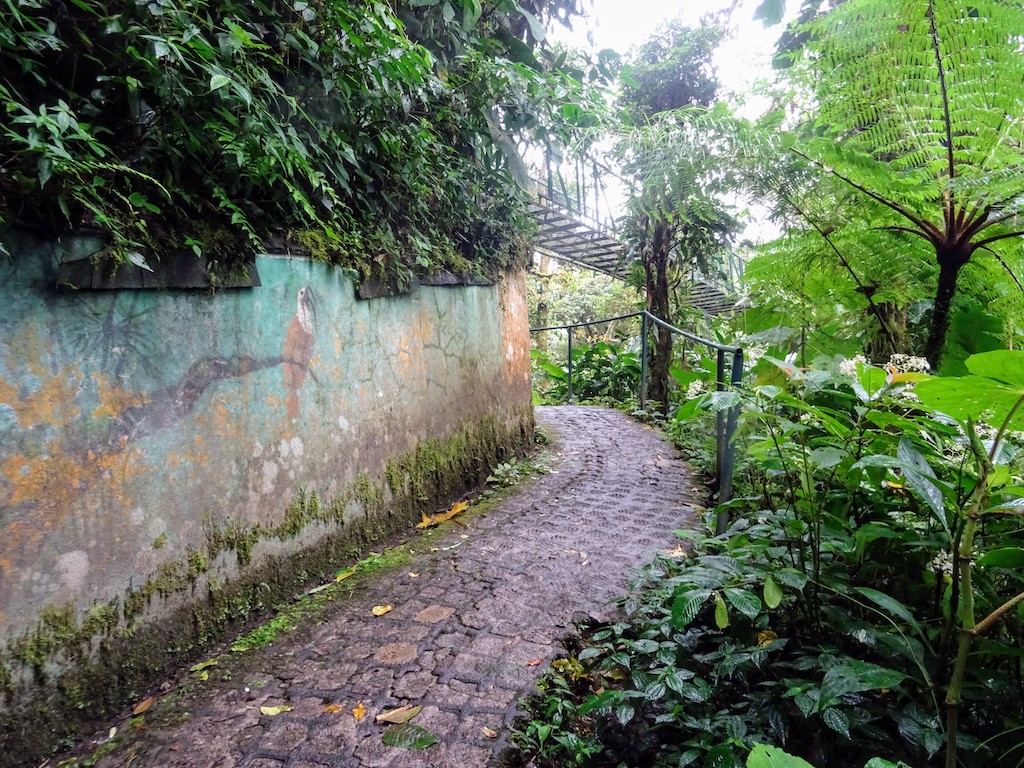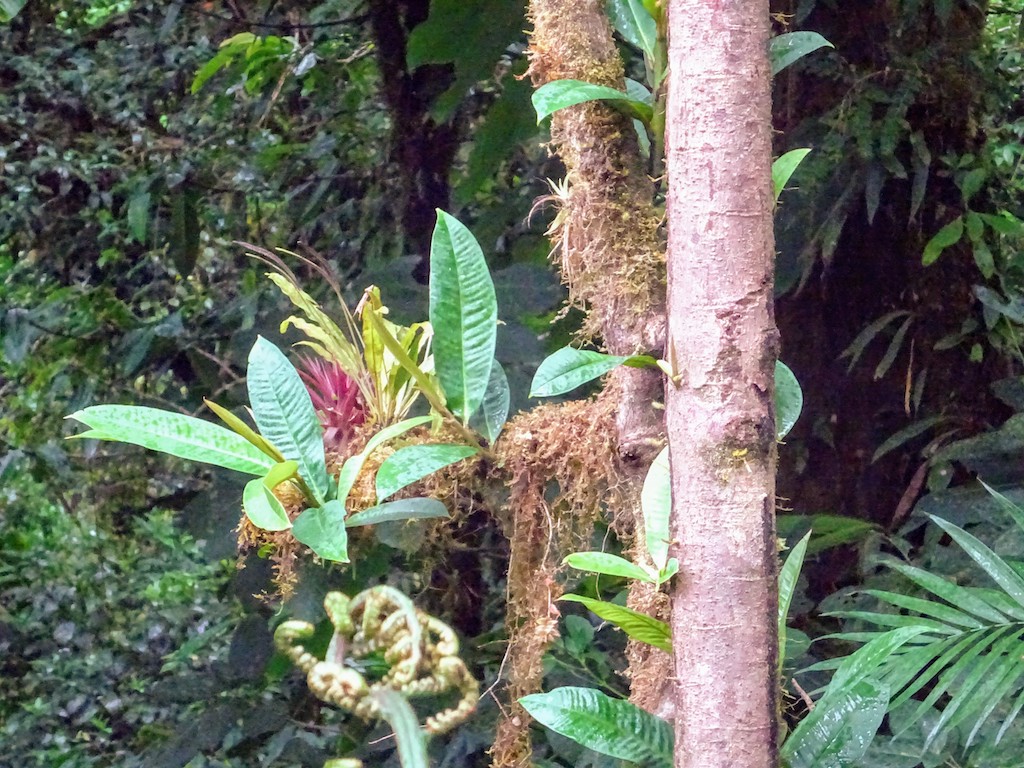 After two hours of walking, we hurried to take the last shuttle back. We wanted to go back to the hostel to warm us up with a good snack. 😊
But time flew, and it was time to get ready for the night walk. We put on an extra sweater, put on our raincoats, and we were ready to go.
We went to Montverde in February. We didn't know at this time that it would be the coldest month of the year. Such bad luck!

In Search of Wild Animals
A shuttle picked us up from the hotel and took us to the departure point of our hike.
But before setting out on the trail of wildlife, we had to sign a discharge of responsibility stating that we were responsible in case of injury, bite, or poor physical condition. And our guide, to reassure us, told us that in case of a poisonous snake bite, we had four hours to get to the hospital before the injury became fatal. And that the closest hospital was a seven-hour drive away. I still don't know if it was a joke!
As soon as we've done with the paperwork, the guide gave us a flashlight, and our small group of eight set out to discover the wildlife. I want to reassure you; there was nothing complicated.
However, we religiously followed our guide, who instructed us to turn off our lights as soon as an animal was in sight.
Our discoveries 😊
For two hours, we circled the forest in search of animals. I have to admit that without a guide, it would have been impossible to see them. Even when he pointed them with the light of his torch, the animals, camouflaged in the foliage, were difficult to spot.
Eventually, we saw tarantulas, sleepy birds clinging to their branches and rocked by the wind, a three-foot green viper, a scorpion, tiny frogs, and the highlight of the ride, a sloth.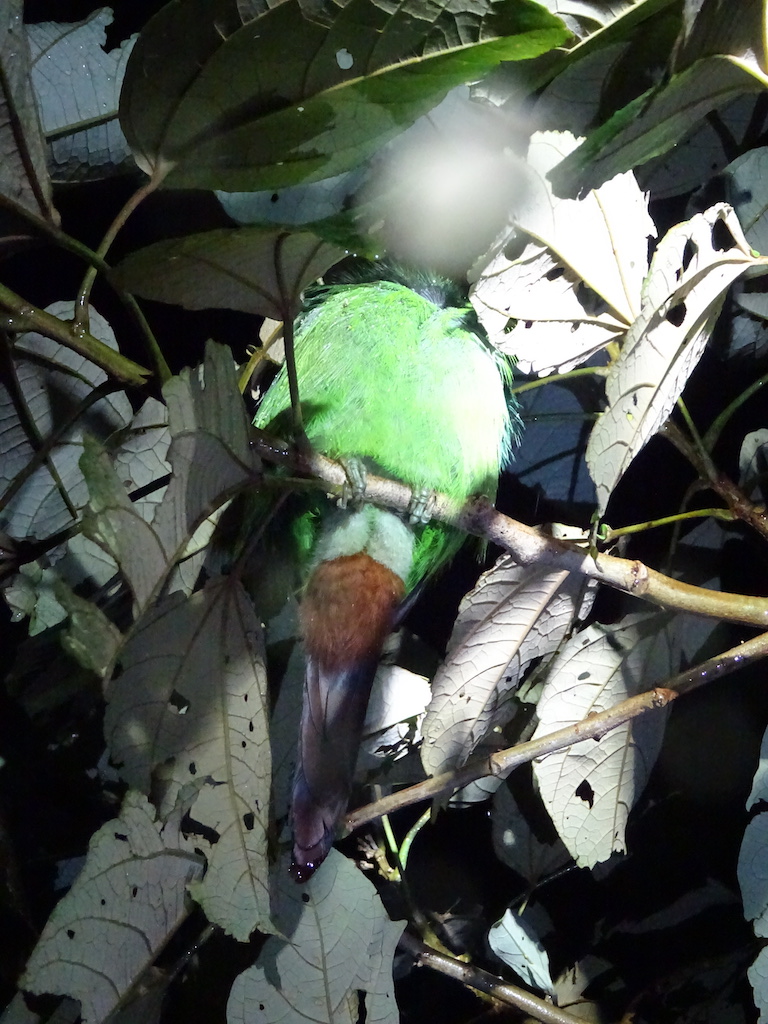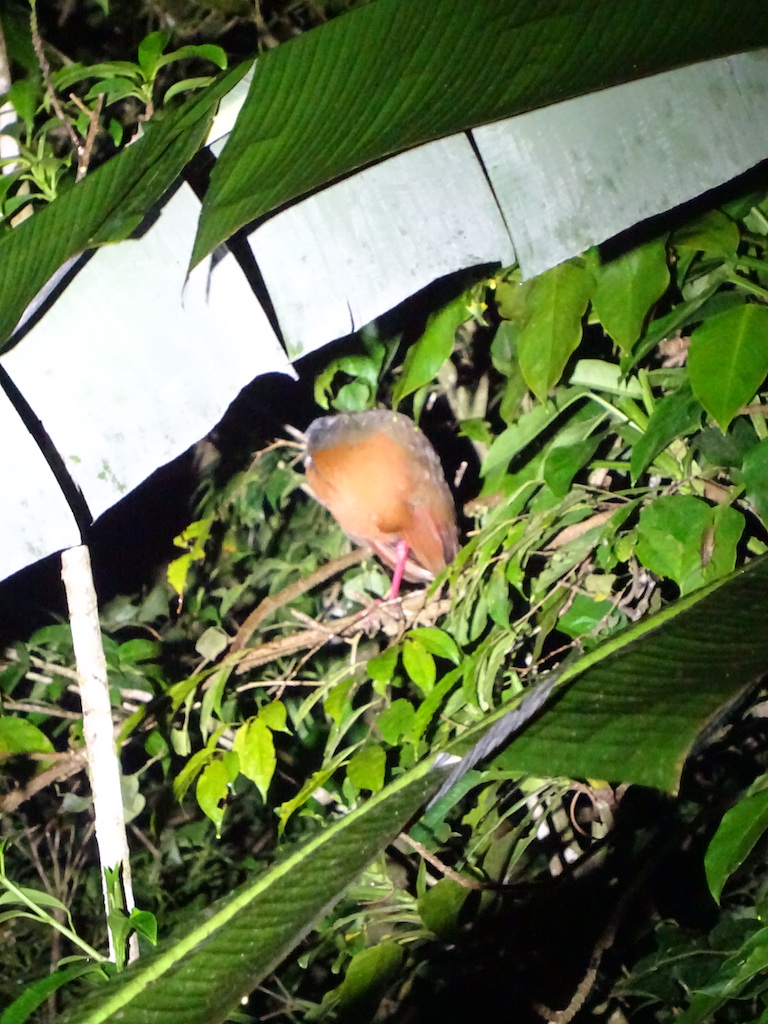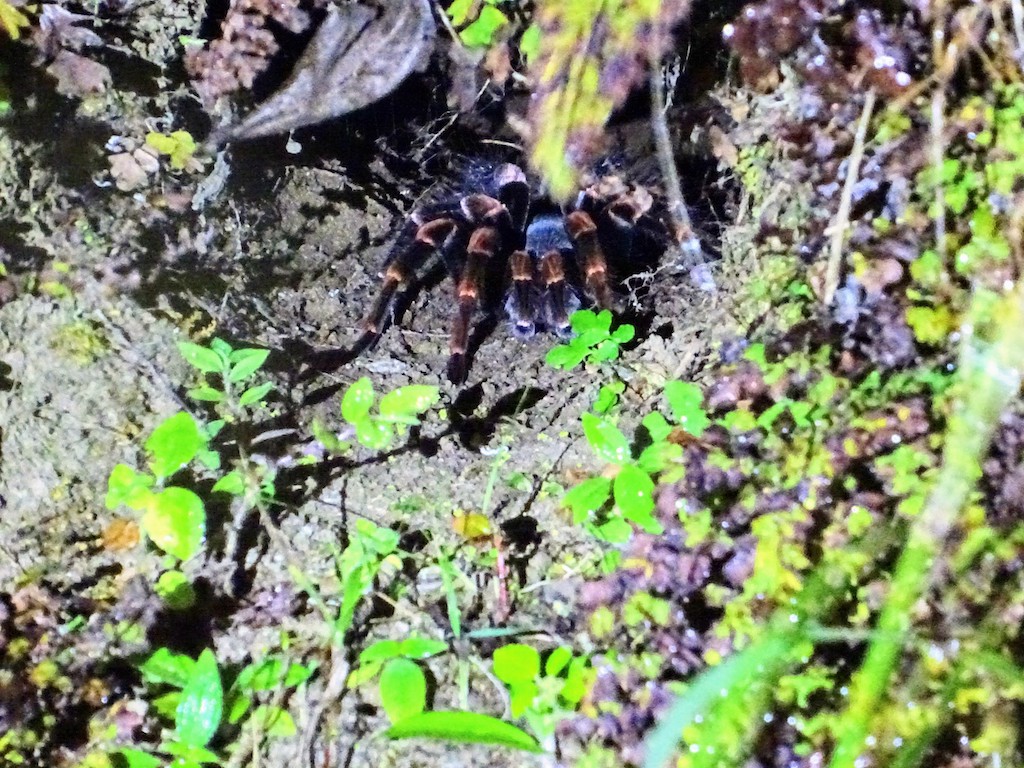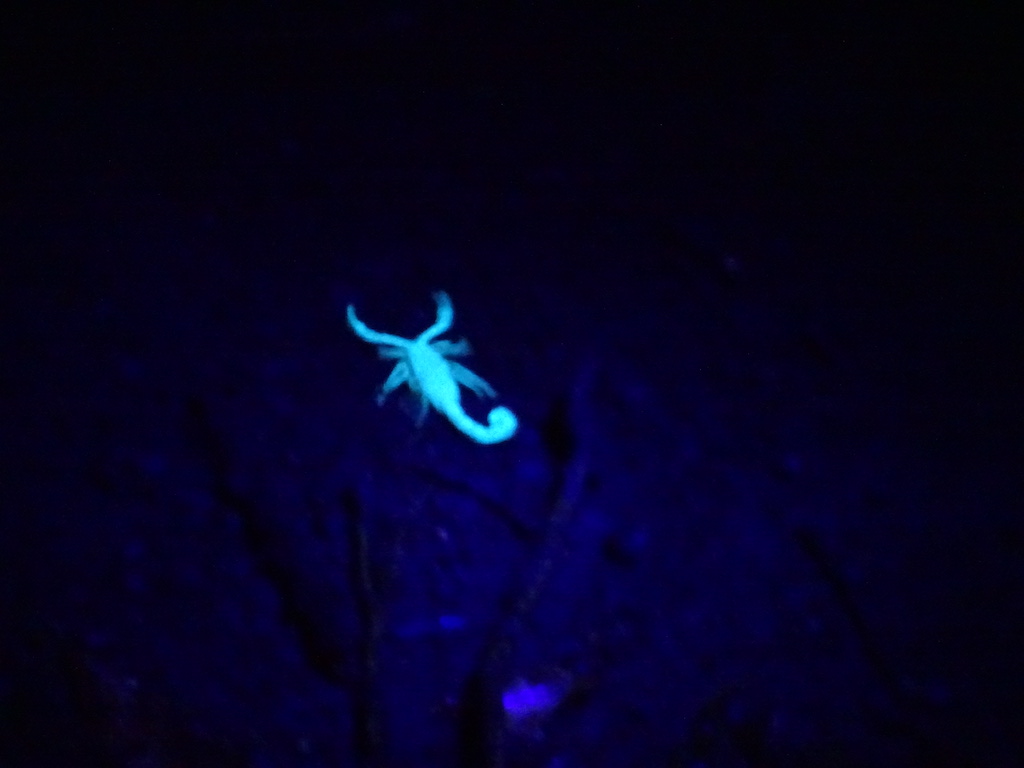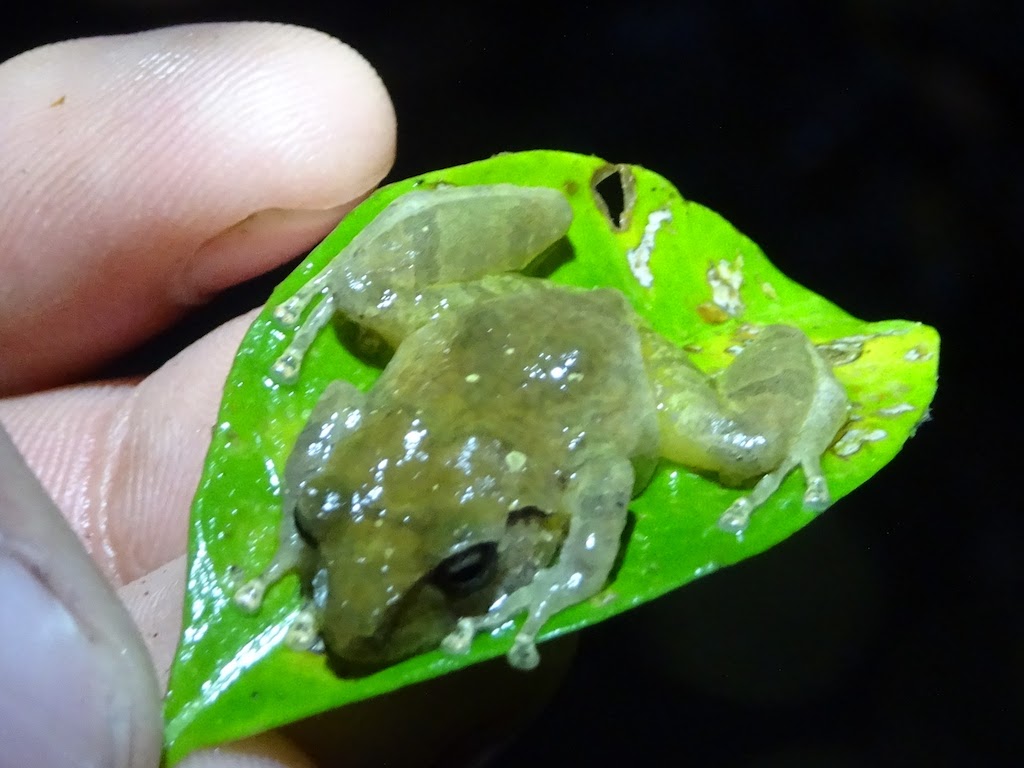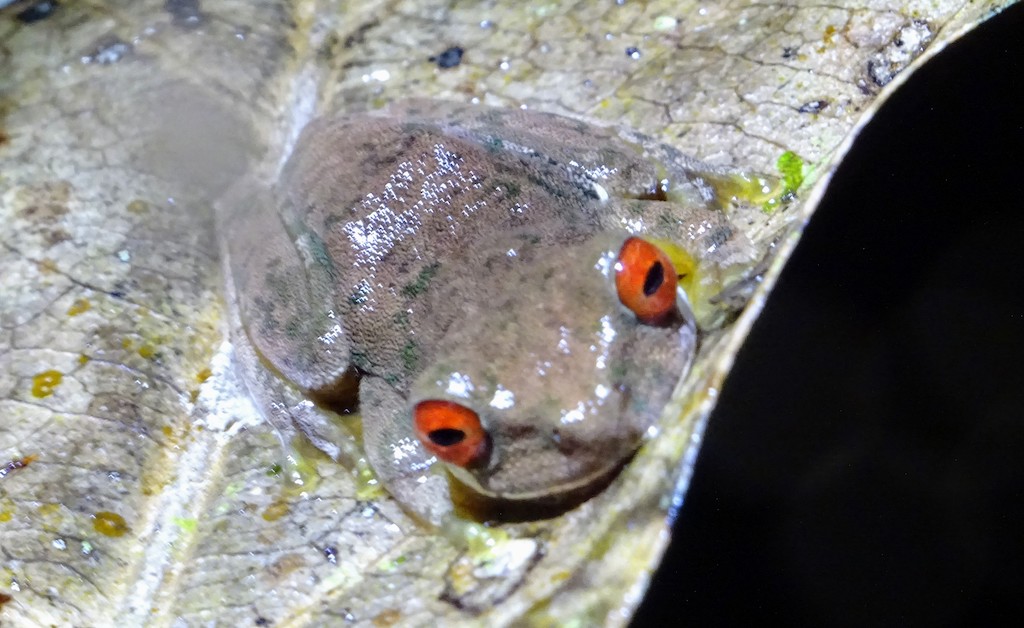 Information about sloths
There are two main families: a nocturnal with two toes on the front legs and a diurnal, which has three. In Monteverde, only the nocturnal species is present.
The sloth is vulnerable when it is on the ground. So it only comes down from the tree once a week to defecate.
Monteverde's Ficus tree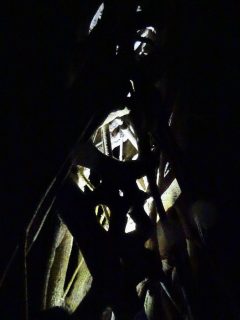 The ficus tree, also known as the "strangler tree," grows in the canopy. This tree's peculiarity is that it grows from top to bottom by wrapping its roots around an existing tree. The tree wrapped in this way dies and crumbles, giving the ficus tree its distinctive empty shape.
Rain under the stars
Another peculiarity of the region is that it can rain under a starry sky. When we asked our guide how it was possible, he replied, "Welcome to Monteverde!"
Climbing inside a ficus tree
There's a ficus tree in Monteverde that you can climb. Unfortunately, we didn't have time, but if you have a few hours off in San Elena, people say it's worth it. The tree measures about twenty meters high, and the interweaving of its roots make it like a net that can be climbed easily. Besides, if someone did it, leave me a comment and details!
100% Aventura Park
Sunday, after a pancake breakfast served by our host, we leave for the 100% Aventura park.
This park offers a three-hour tour of the Monteverde cloud forest through a fun route.
nine traditional zip lines,
two "superman" zip lines including the longest in Latin America with 1.5 km,
a crossing on a rope bridge,
a small rappel,
a buggy ride,
and the highlight of the ride, Tarzan's swing suspended 40 meters from the ground.
The superman and the Tarzan swing
Some explanations on these two attractions that I did not know.
The "superman" is a zip line on which we were tied by the back, allowing us to cross the valley in the manner of … Superman precisely. And when I talk about crossing the valley, it's not a metaphor. It was for real. I don't know how high we were, but the trees had the shape and size of broccoli to me. I admit that I may be a little impressionable, but the bottom of the valley was afar! And magnificent!
Meanwhile, the famous Tarzan swing is a rope suspended 40 meters at the end of which we were hung. And we had to jump into the void.
Note that if this last attraction does not tempt you, less than 40% of visitors do it.
But if you go, you will first have to take a footbridge suspended in the void, join the two guys who tie you up and then open a portal for you and tell you to jump and find yourself falling from 40 meters high. 😀
Until the last second, I kept telling both guides that I still had to think about it and that I wasn't sure I wanted to leap. 🤣
For amateurs, the jump is fun. The first few seconds seem to go on for hours, but then we swing! I loved it.
After recovering from my jump and informing the guide below who asked me how to say "shaking" in French, we are back at the hotel.
The 100% Aventura website
I couldn't take any pictures or videos of my exploits. It was not possible to take a bag or have access to our pockets because of the harness. Here is a link to the site of 100% Aventura. There is even a video of the jump!
And it's the end of the weekend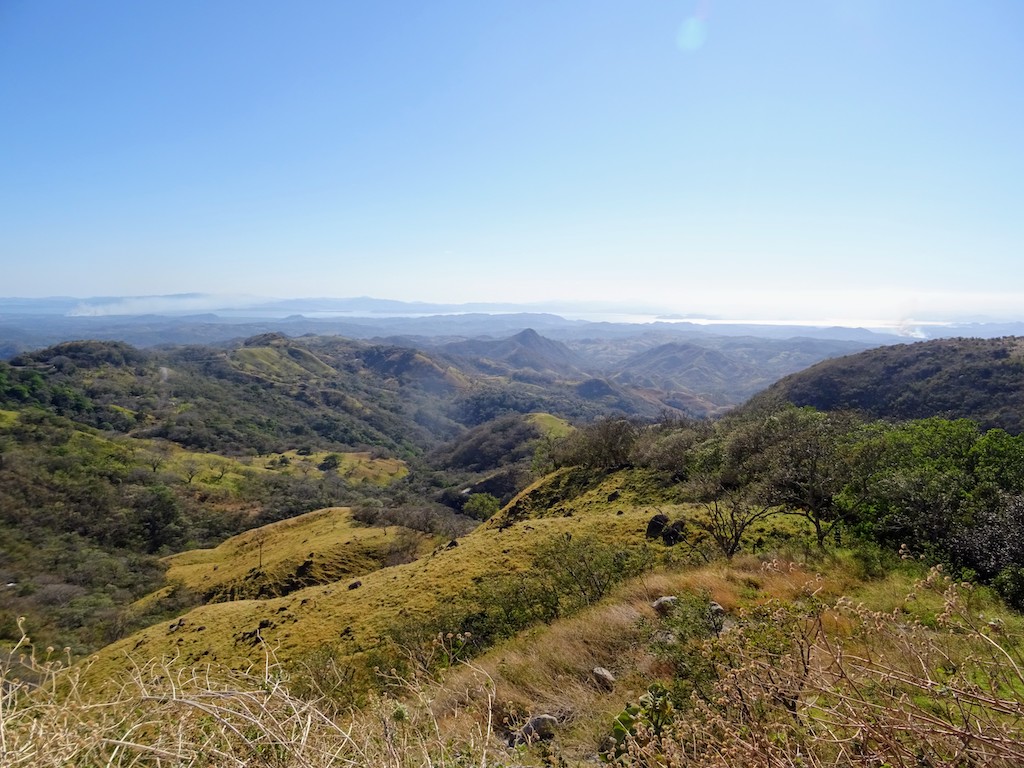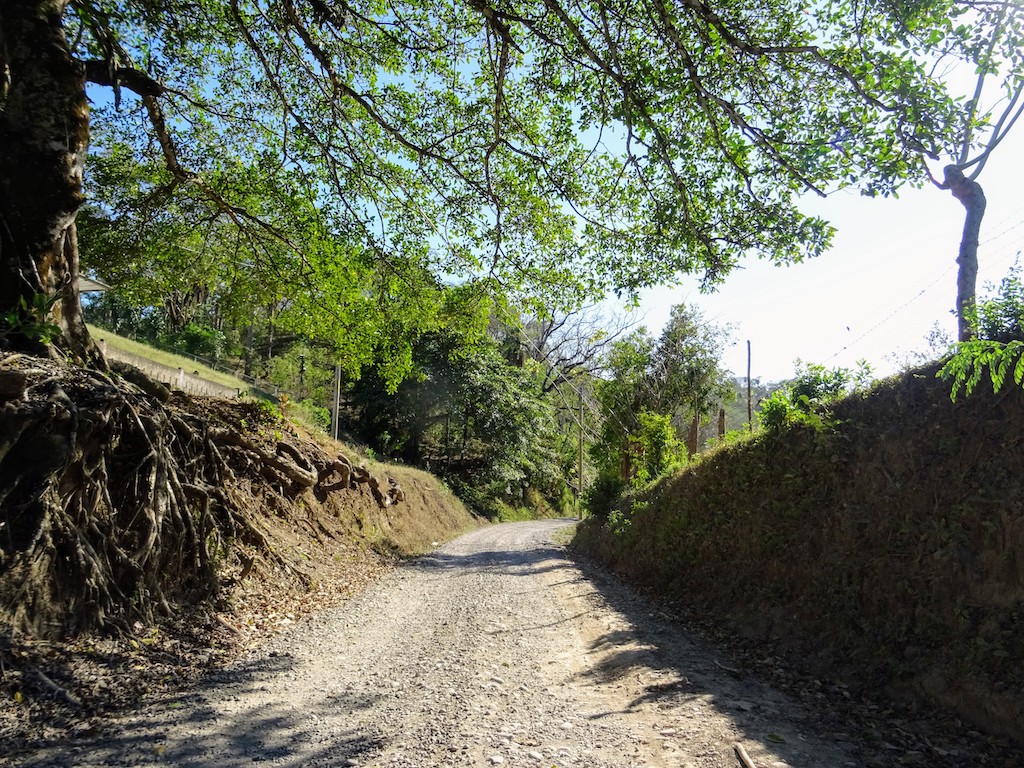 It was time to go home. We stopped one last time on our way back to admire the landscape and take one last photo. The wind was so strong that it was hard to stand. But the view was magnificent.
Conclusion
The Monteverde Cloud Forest is a place to visit at all costs if you come to Costa Rica. Everything is surprising there. The weather change, which goes from blazing sun to rain in a short distance, the night stroll in search of animals, and those breathtaking landscapes.
We were also fortunate to have a fabulous, enthusiastic host, who helped us to organize and optimize our two days in San Elena.
What good memories!