Discovery of the countryside near playa Potrero or… how to get lost and scared while jogging 🏃🏻‍♀️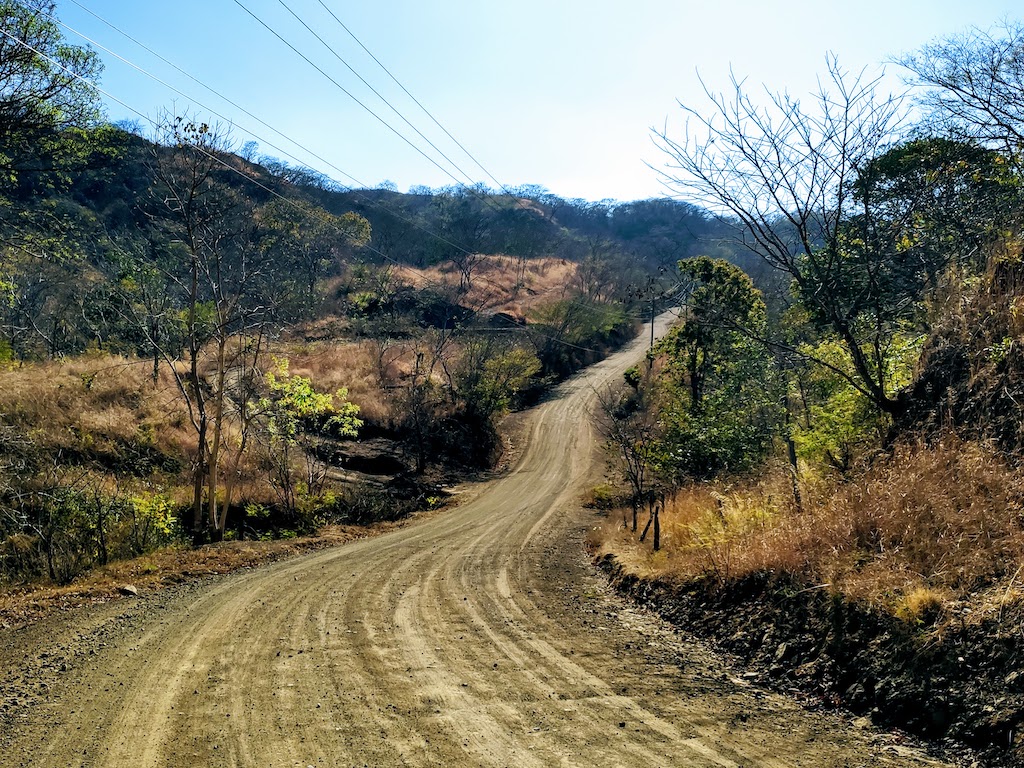 Today, I've made the decision to explore the surrounding countryside of Playa Potrero during my running. An adventure on the small paths, not along the reassuring main road. And besides, I'm going alone. So I plan a 10 km race thanks to Google Maps, record it and here I go.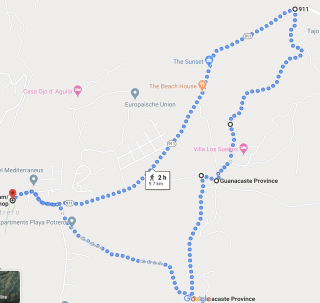 As you can see, nothing very complicated on the map.
But…
I start with an asphalt road, the one that passes in front of our home, but which quickly turns into a dirt road. So far, nothing unusual. In Costa Rica, only the main roads are tarred, the rest of the road network are dirt tracks.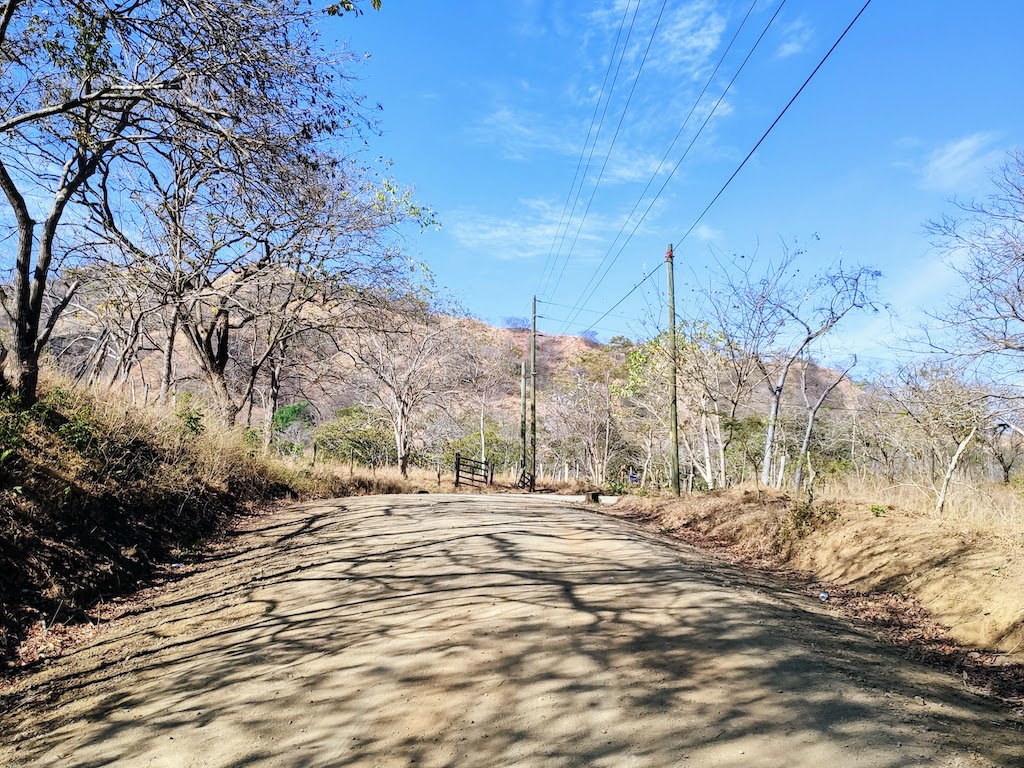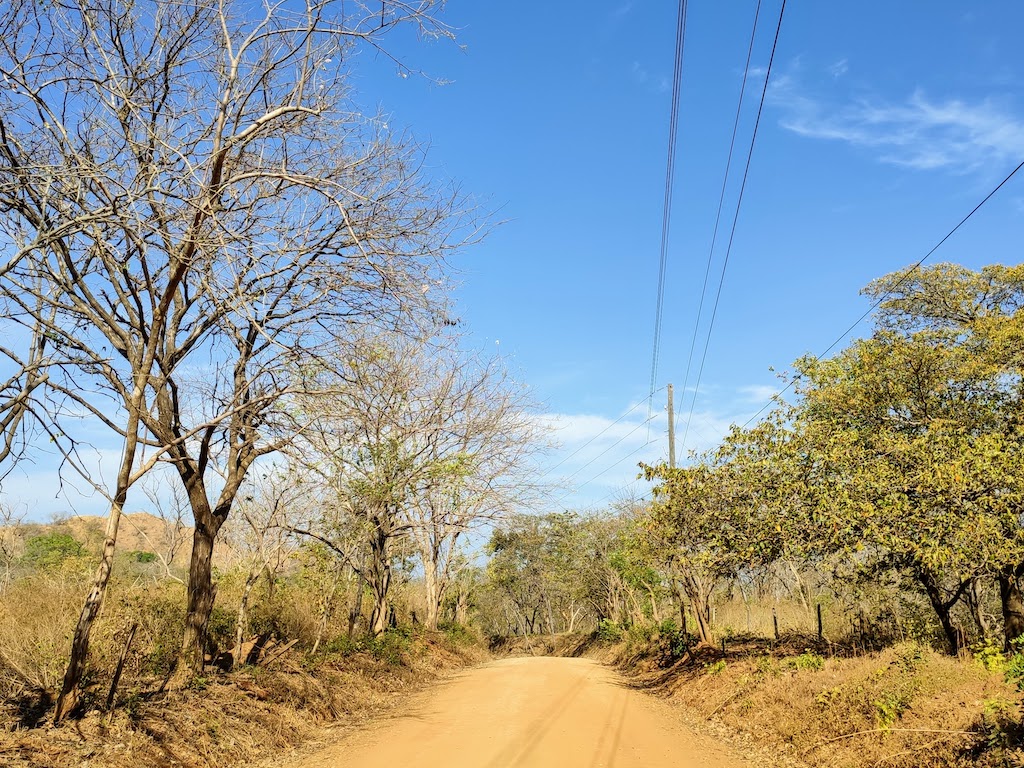 I know I have to turn left after about 2 kms. I confess that the road is monotonous and fortunately James Blunt fills my ears. But still, after a while, I start to worry, because I should have already turned. I look at my map, and there, surprise, I missed the intersection 1 km before. Ok. U-turn and an extra 2 kms. 😏
Here I am at the famous intersection. Without my GPS, frankly, I wouldn't have found it. We agree, don't we?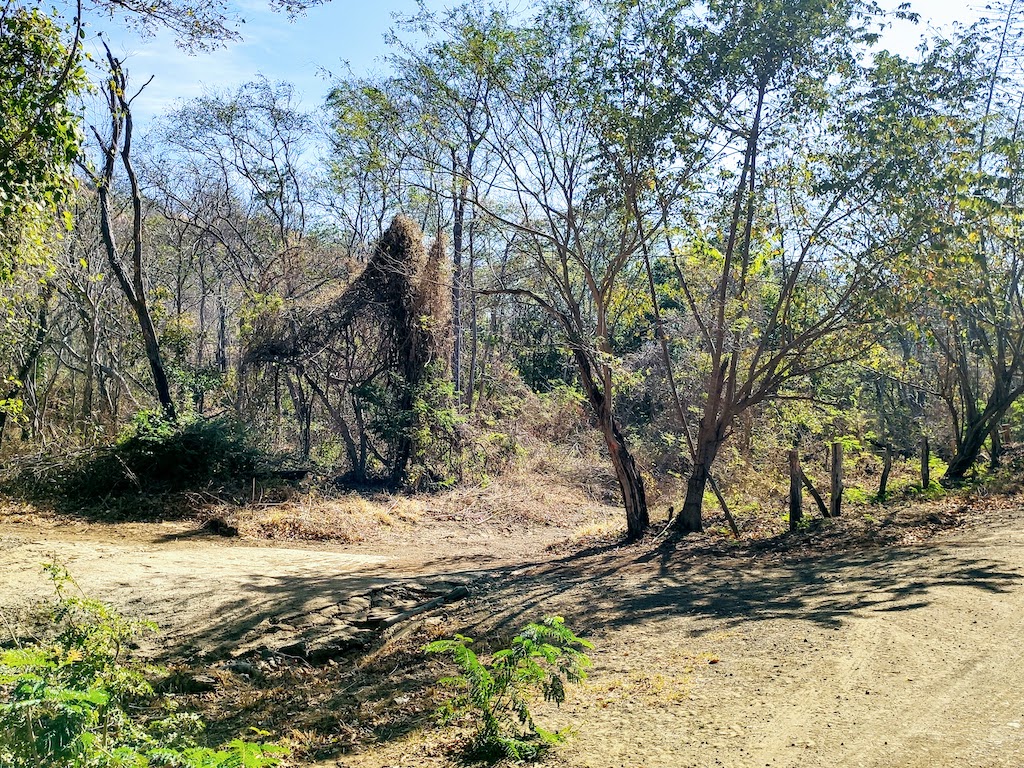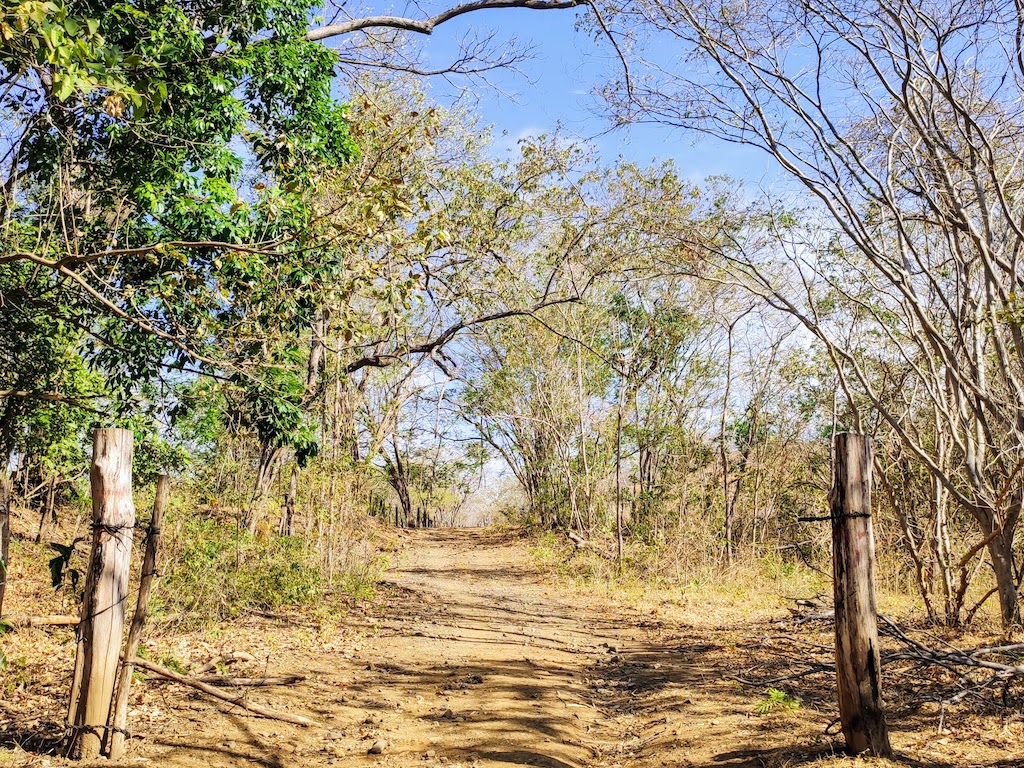 I'm a little dubious, but I'm going down the path that has become a little smaller.
Of course not a living soul around. Ah yes, four cows blocking my way. And as I am more afraid of them than they of me, I climb the barbed wire to go into the field where they should be so that I could pass them feeling protected. Wondering if I was really raised in the countryside. I'm a little ashamed! But they seem delighted to have the way for them. Again, I climb the barbed wire to get back on my way. I continue my race, stop to take some pictures. The trees are beautiful 😃…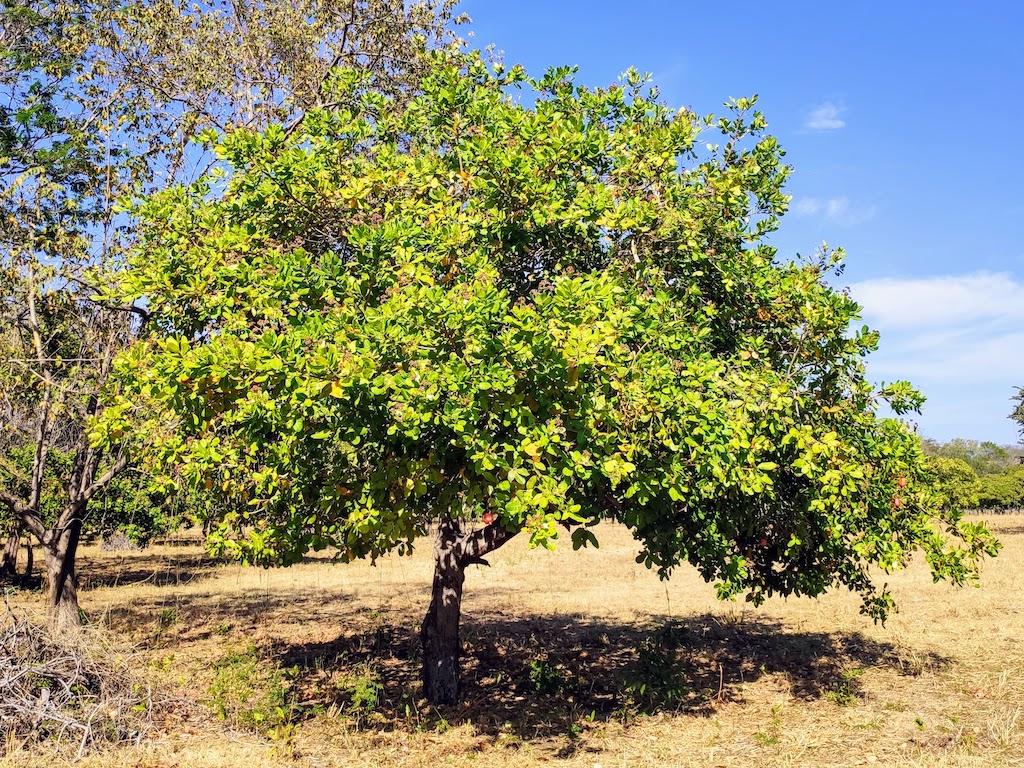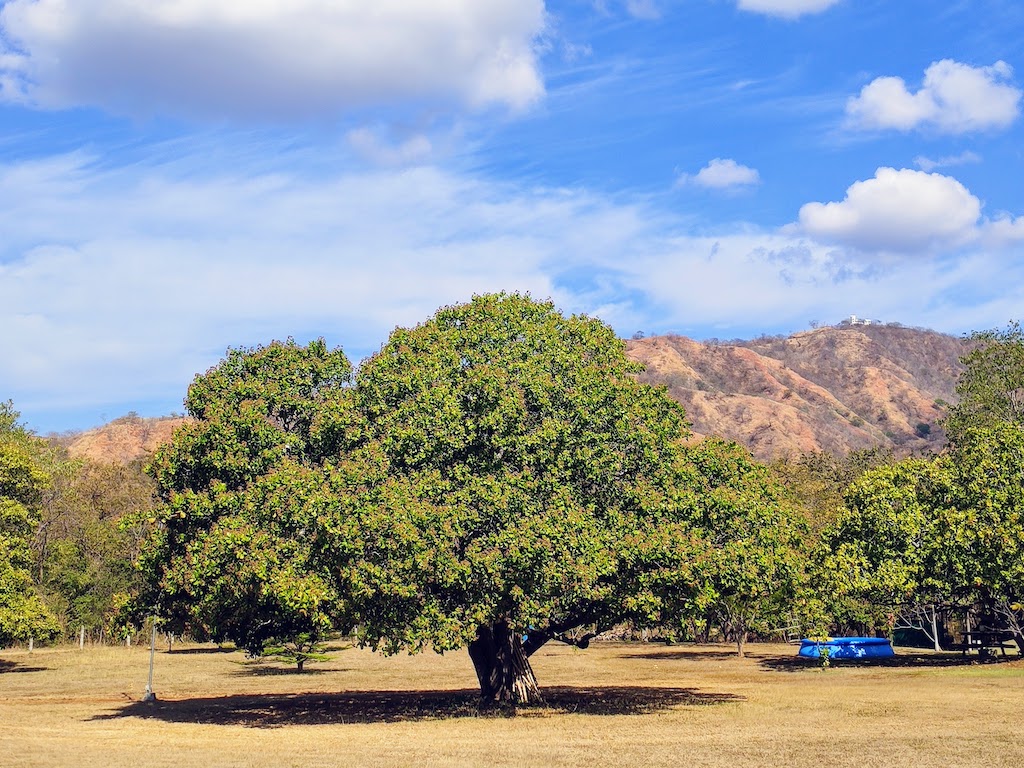 … but the path narrows 🤨Knowing that I'm supposed to be on a paved road, I'm starting to lose confidence in Google Maps.
A second U-turn, because I did not see the second crossing. The portal surely misled me!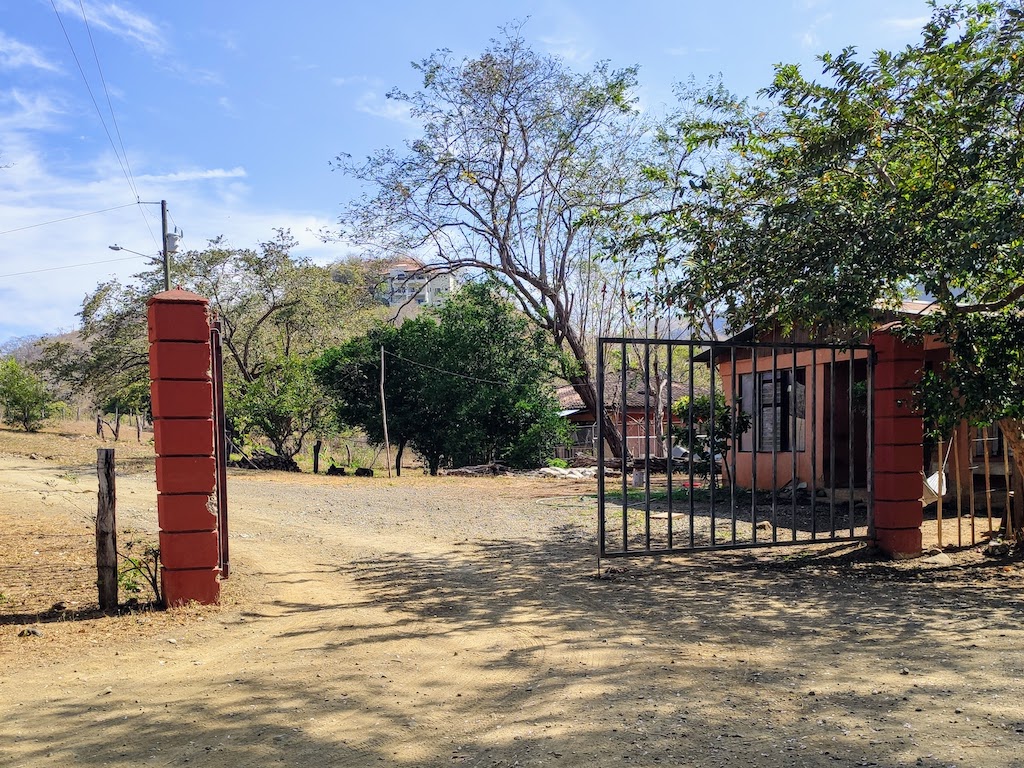 Lost in my thoughts…
…and even possibly completely lost, I tell myself that maybe there are snakes, and the words of the guide from our Monteverde night walk came back to mind. I know it's unreal, but when you start to slump, you don't control yourself anymore.
I look at my map and realize that I have done more than half of the route, so no point in going back. Well, I need to speed it up! I know that to scare off snakes, you have to make the ground resonate so I'm going to run and tap my feet. Ingenious, isn't it? Runners will appreciate it. There are a few houses, so I reassure myself that I'm on "the road" but still no one.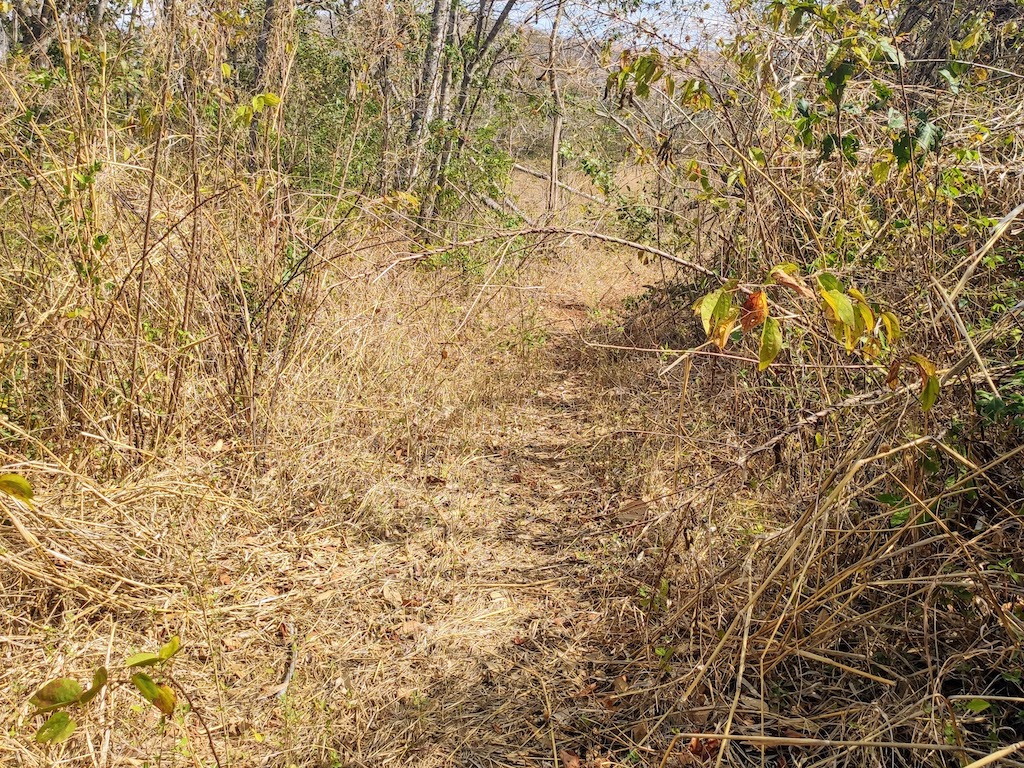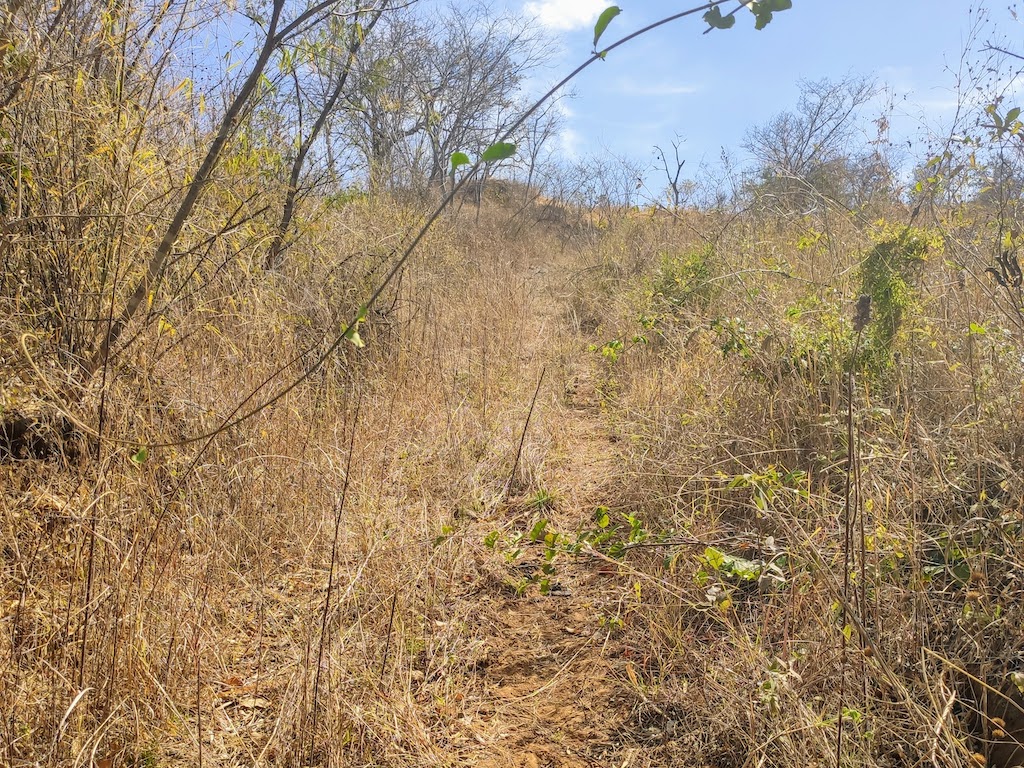 Apart from 2 apparently non-nasty dogs, who accompany me by barking during 100 meters. There are a lot of dogs on the loose here, stray or not, but so far we haven't seen any aggressive ones.

Finally, I'm on a big track and I recognize the road by which we arrived by car.
I feel exhausted as I practically sprinted the last part, still stomping my feet, and with some apprehension in mind.
I run the last 3 kms in the dust and noise of cars and finally arrive safe and sound at Playa Potrero.
To conclude
Throughout my walk, I wondered what was missing. And I finally realized that in fact, there is no indication around Playa Potrero. We are on the outskirts of a village, in an inhabited place, but there are no signs, no street or road names. And later, when I went back to the village, it was the same thing. There is no postal address as we know it.
I discovered that they had their own way of giving their address when I was in San Jose. For example, the address of a restaurant is on a street corner, next to another restaurant, which is on the main street next to a third restaurant… Closing a business can lead to a change of address in many other businesses or homes. It's funny, isn't it!